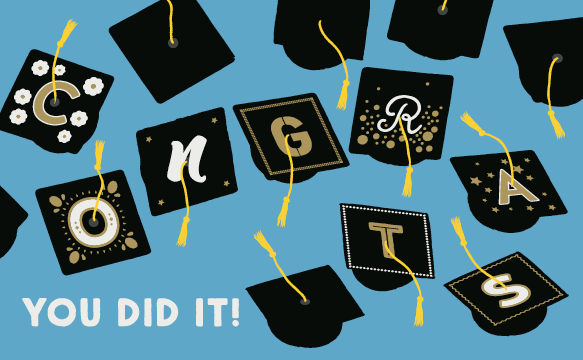 Huge Congrats to all of our graduates!
Even though this is such a strange time, we are so proud of all of the highschool and college graduates. No matter what happened, they persevered and adapted to finishing school from home. We are so proud of everyone around the world who graduated and what an exciting time in their life and transition into the next chapter of life. We all here at Riafox want to say Congratulations and even some of our employees have just graduated as well.
A great gift to give a graduate this year would be an Amazon gift card. We have a link to a cute graduation gift card below. And again Congrats!